VH-DKP (2) Cessna 172C Skyhawk (c/n 17249506)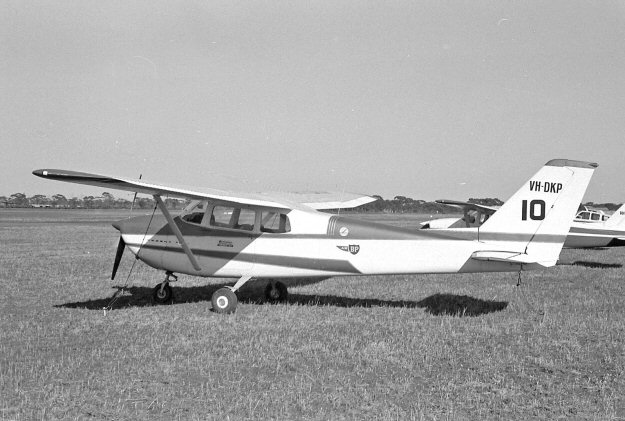 This Skylane was taking part in the annual Western Australia Air Trial at Kalgoorlie in October
1970 when this photo, from the Geoff Goodall collection, was taken. It was originally imported
in October 1962 as VH-DKE, an identity it retained until December of 1965 when it was re-
registered -DKP, presumably so that a new H model Skylane could have -DKE. Oddly, the
first VH-DKP was also a Skylane which had been re-registered VH-TMA in February 1965.
No doubt the owner(s) of these aircraft had a logical explanation for this rego juggling. Makes
it very confusing for spotters, though. Anyway, this -DKP is still current and is now based in
remote Marble Bar, WA (one of the hottest places in Australia). .