VH-DJW (2) Cessna A188 Agwagon (c/n 188-0068)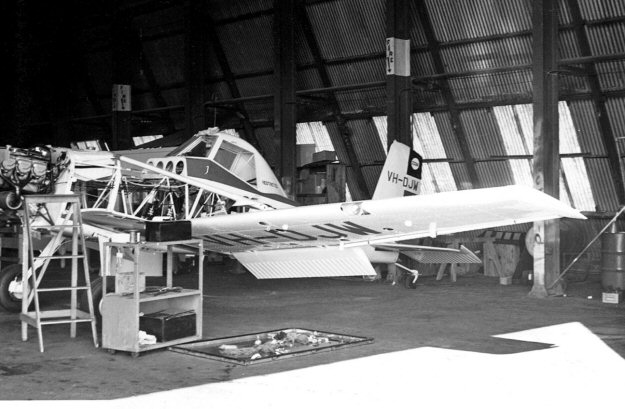 Here's an interesting shot from the Geoff Goodall collection of a Cessna Agwagon being assembled
by Rex Aviation at Bankstown in October 1966. This aircraft was part of the first batch of five crated
Agwagons to be sent out to Australia. Since the aircraft had been ordered by John Forrest Pty Ltd
of Carnamah, WA it was quickly repainted as VH-CJF before being registered and delivered to the
customer on 17 November of that year. Officially, therefore, it never was VH-DJW.
(Actually this this was the second -DJW rego to be 'not taken up', the first being a Cessna 182G
Skylane which was also re-assigned when delivered and, in fact, it would be seven years before the
mark was given - to a Cessna A150L Aerobat).