VH-DJS Cessna 180G Skywagon (c/n 18051333)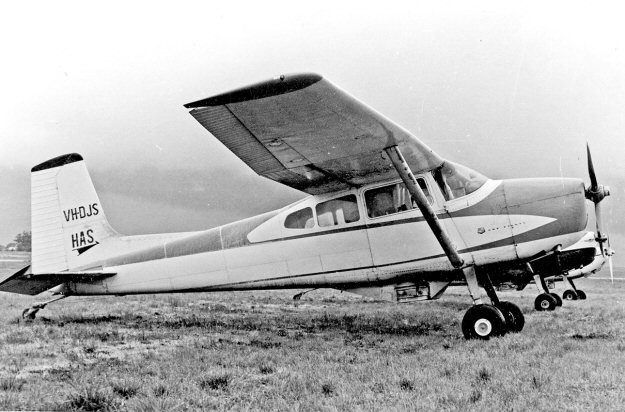 Here's -DJS at Orange NSW in October 1965 parked in a line of nine Hazelton Air Services
crop dusting Cessna 180s which had arrived in a spectacular close formation for an airshow.
Michael Croker was there to capture the event. Registered new to HAS in February 1964,
(ex N4633U), -DJS went on to other several other owners. Greg Banfield took the photo of
it below at Tamworth, NSW in November 1982. It was damaged at Albury in March 1987
and off the register for four years before being restored in 1991. It crashed again at Nagoorin,
Qld on 11 December 1994 and was finally written off.