VH-DJB Cessna 172E Skyhawk (c/n 17250738)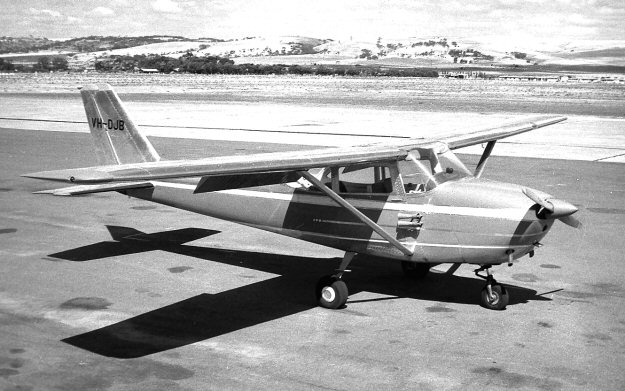 Starting with the cut-down rear fuselage, 180 degree omni-window 172D version, Cessna officially
began putting the model number into the c/n. This Skyhawk was one of the early ones to incorporate
that designation . Geoff Goodall's shot above was taken at Adelaide's Parafield Airport in February
966. The aircraft had been visiting from Casterton, Victoria at the time. Previously N3538S this
aircraft later went to the Bridport Flying Group in Tasmania., and is currently owned by Devonport
Aviation Pty Ltd and still based in northern Tasmania.