VH-DIW (1) Percival P.44 Proctor V (c/n Ae.131)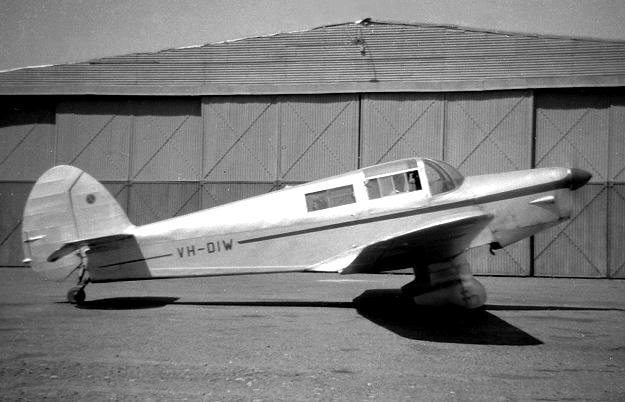 This is a late model Mark V (well, as far as Proctors go), and was flown to Australia in 1950
by noted author Nevil Shute Norway when the machine was registered G-AKIW. It was then
acquired by Schutt Aircraft sales of Moorabbin. However, when the above shot, by Jim Dyson
was taken in late 1950s (courtesy of the David Molesworth collection) the old lady was clearly
showing some signs of wear. (Note buckling fuselage bonding). Ben Dannecker caught it in the
same locale somewhat earlier being refueled by Arthur Schutt himself (below). -DIW was with-
drawn from use in 1959, a few years ahead of its mandatory retirement when the DCA refused to
give Airworthiness Certificates to wood bonded aircraft.