VH-DIT Cessna 172E Skyhawk (c/n 17250677)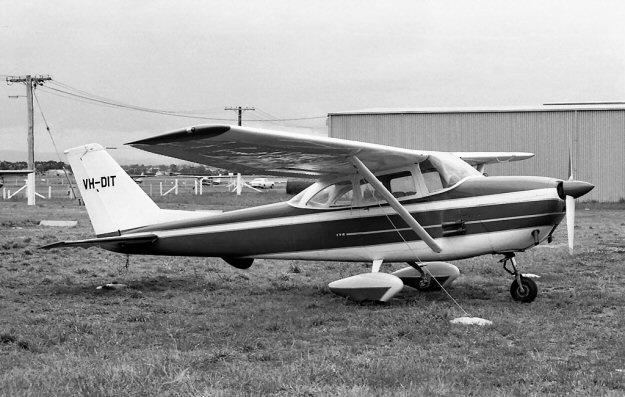 VH-DIT was registered in March 1964 fresh from the Cessna factory, where it had been allocated
the registration N3077U. David Carter snapped it at Moorabbin in December 1969, where it
was based at the time . On December 12, 1972 it crashed at Andamooka in South Australia when
its alcohol-impaired and unlicensed pilot clipped a shed while beating up a relative's home. The
pilot died in the crash.