VH-DIN (1) DHC-1 Chipmunk T.10 (c/n C1-0439)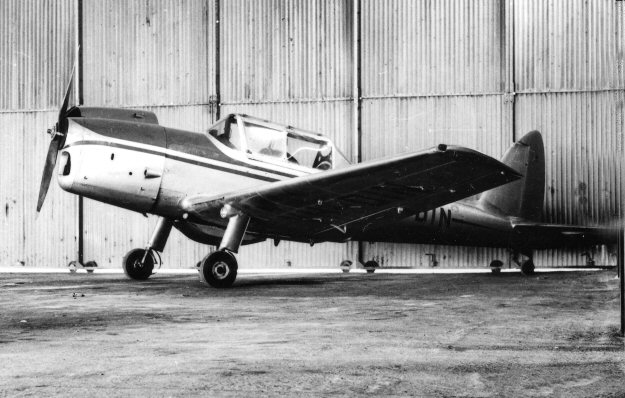 This Chipmunk was imported from South Africa in 1959, where it had been ZS-DIN. Its RAF
serial prior to that was WG352. It is seen in a hangar at Moorabbin just before it became the
Royal Victorian Aero Club's VH-RVJ. Photo from the Geoff Goodall collection.