VH-DIF Cessna 172D Skyhawk (c/n 17250446)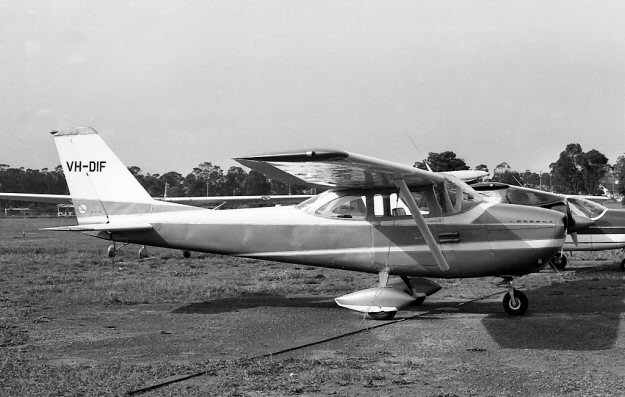 This was originally registered VH-DIE in October 1963 then re-registered VH-DIF in December
of that year after having been sold new by Rex, and presumably since the owner did not like the
rego VH-

DIE

. Can't say I blame him, actually. To accommodate this, the bearer of the original
VH-DIF, a Cessna 182F Skylane, was reregistered VH-WJN. Research shows that this Sky-
hawk appears to have been owned by Mr. A.A. Henderson of Middlebrook Station, Scone,
NSW since new. It was, therefore, probably Mr. Henderson who had the rego changed.
David Carter's shot of it above was at Bankstown in November 1969. It is still current.