VH-DHT Beech B35-33 Debonair (c/n CD-716)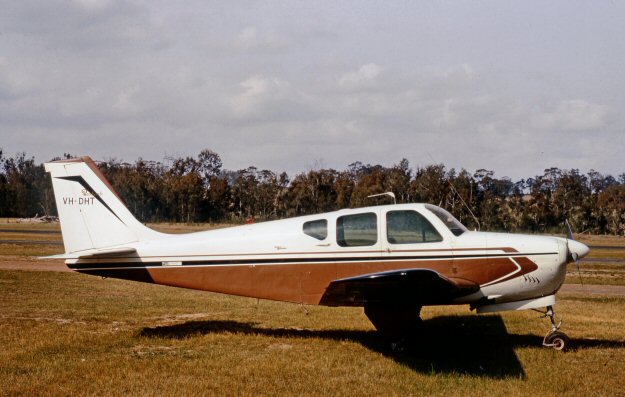 Like VH-DHL, there has only been one allocation of the rego VH-DHT. It was first registered in
March 1964, and like -DHL is still registered. Greg Banfield's photo above was taken at Hoxton
Park, NSW in August 1967, whilst Bob Neate saw it at Bankstown (below) when it was brand new
in 1964. Finally, at the foot of the page is a contemporary image of the Debonair at Maitland, NSW
in November 2008, albeit with a cockpit cover, taken by Ian McDonnell.