VH-DHL Beech 33 Debonair (c/n CD-116)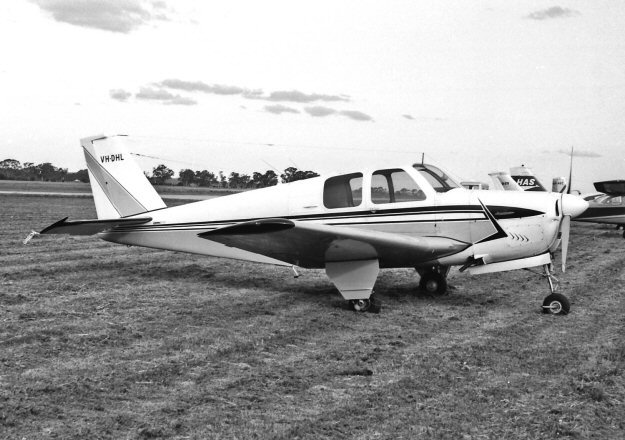 Oddly, the only aircraft ever to be registered VH-DHL. The VH-DH- series were used by
de Havillands as Beechcraft dealers and normally each letter was re-used, often many times
over. First registered in June 1960, it is still current today (2010). Bob Neate's shot above
was taken at Narromine, NSW in November 1963. This early Debonair was owned at the
time by Golden Mile Orchard of Mundubbera, Queensland.