VH-DHK de Havilland D.H.104 Dove 5 (c/n 04508)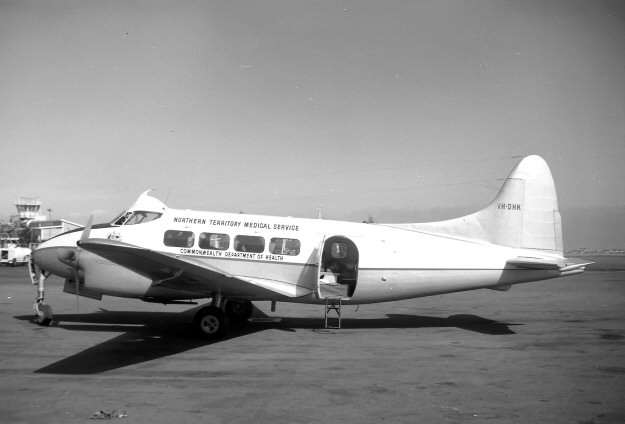 This Dove was imported in 1960 for the Northern Territory Medical Service, in whose markings
it is seen here in this Geoff Goodall shot taken at Adelaide Airport in August 1963. In 1961 it
went on lease/loan to de Havillands in New Zealand where it was registered ZK-BZP. It was
then either leased or sold to Bay of Plenty Airways, although returned to Australia in Feb 1962
and resumed its VH-DHK identity. Geoff's second image (below) was also taken at Adelaide
whilst the aircraft was undergoing a major inspection in the TAA hangar. By this time it was
still in NTMS service although sported a more exotic livery. VH-DHK was withdrawn from
use in 1984 and was acquired by the National Museum of Australia in Canberra. Whether it
is on permanent display or not I am not sure.