VH-DHH de Havilland D.H.104 Dove 6 (c/n 04499)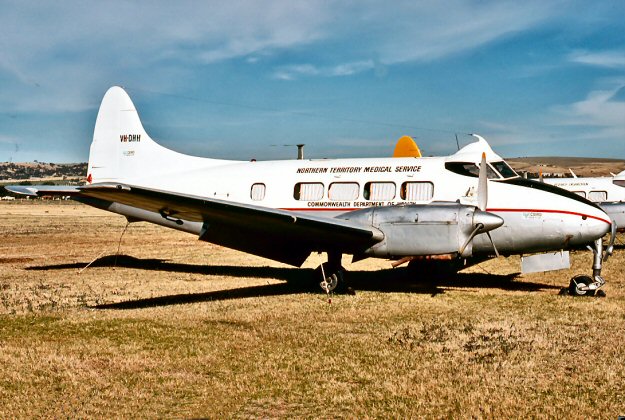 This Dove was operated by the Northern Territory Medical Service for many years. Danny
Tanner saw it (above) at Parafield in November 1982 with the window blinds drawn. . Much
earlier the venerable and late Peter R. Keating photographed it at at DHA's in Bankstown in
1958 just before it went into service with the medical group. Retired in 1978, it is now part of
the Central Australia Aviation Museum at Alice Springs. Ian Mcdonell saw it at that locale in
August 2017 (bottom of page). What's with the headless mannequin?