VH-DHG (2) Beech A23 Musketeer II (c/n M-560)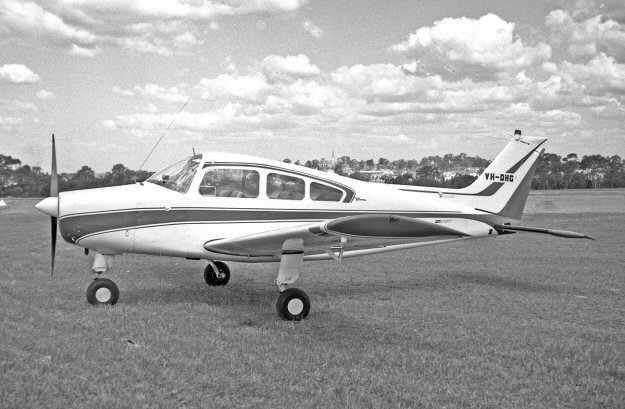 Registered into the Hawker de Havlland block when new in December 1964, this A model
Musketeer is still current and registered to a private owner in the Melbourne area. I assume
it is at Moorabbin. Geoff Goodall saw it (above) at Camden, NSW in September 1965
when it was virtually brand new.