VH-DGW (1) Cessna 150 (c/n 17675)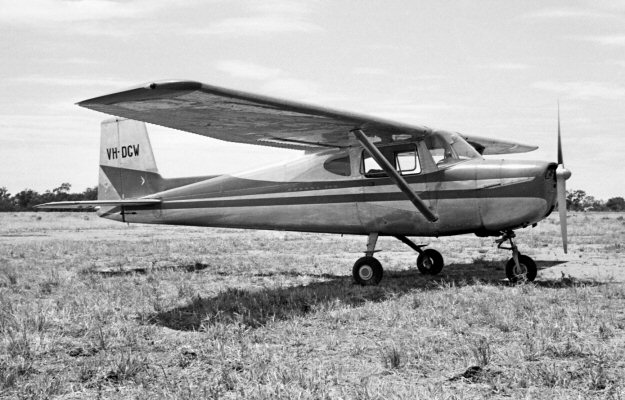 The first -DGW was this trim 150, owned by: D.G. Wills of "Marra Downs" Station, via
Brewarrina NSW. It was the former VH-CYM imported by Jim Hazelton of Dubbo in
February 1962.. Its US registration was N7875E. Call me critical,. if you will, but I do
believe I could have painted the rego on myself to read more like "GW" than "CV". The
above photo was taken by Bob Neate in 1963, probably at Dubbo. -DGW was sold in
March 1966 becoming VH-TOU.