VH-DGL (1) Cessna 172F Skyhawk (c/n 17252023)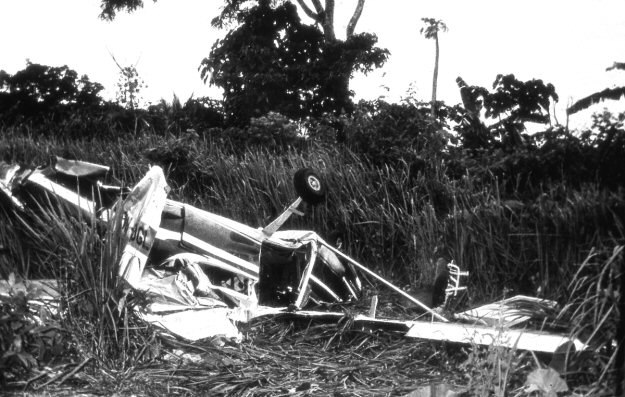 Those who have gone through the selection of photos on this site will known that I am not crazy about
wreck pictures as the lead photo. However, I am assured by the CAHS that this Terry Martin image
is, in fact, that of -DGL (1), and so it will have to be a "better than nothing" entry. . The Cessna was
first registered in January 1965. It crashed near Rabaul, PNG on 13 March 1966 during a Vunakanau
Parachute drop. Pilot R.Smith was killed.