VH-DGJ Cessna 172F Skyhawk (c/n 17252014)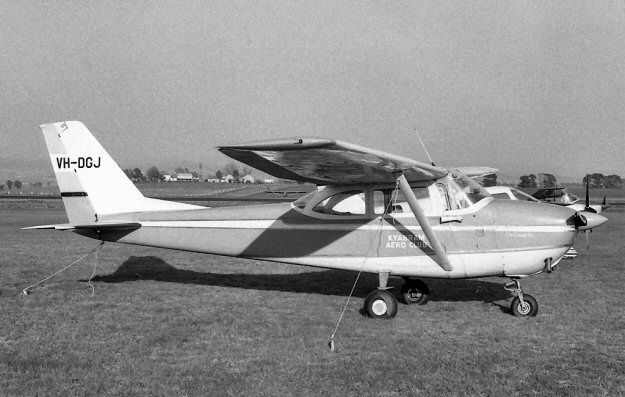 VH-DGJ was registered in February 1965 as a new aircraft straight from the factory, where it had
been N8114U. When David Carter saw it at Bathurst on October 4, 1970, it was owned and
operated by the Kyabram Aero Club. The club was still the owner as late as 1976. In August 2016,
–DGJ was current and based at Alexandra, Victoria.