VH-DGB Piper PA-28-180 Cherokee E (c/n 28-5792)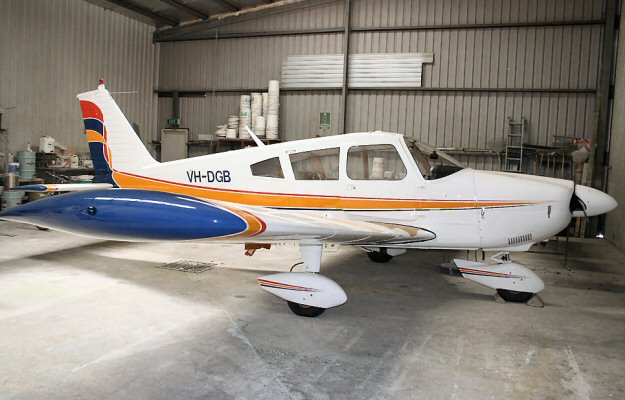 This beautifully repainted (by Douglas Aviation of Yarrawonga, Victoria) Cherokee barely falls
within my assembled collection of aircraft photos time line-range, being registered as it was, on
17 December 1970. This nice hangar shot was taken by Martyn Covey in March 2009. The
aircraft is normally based at Katherine, NT.