VH-DFY Cessna 337 Super Skymaster (c/n 337-0193)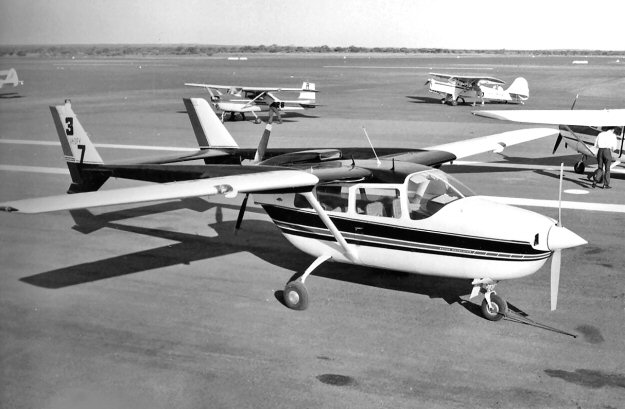 This is one of those images where I feel a need to enlarge the rego (below) so that one can positively
identify the machine to be what I say it is . This interesting shot, from Geoff Goodall's collection was
taken at Meekatharra, WA in October 1965 whilst the aircraft was taking part in the annual Weekend
News Air Trial. I guess with the limited space available, the only way to portray the race number was
to stagger it on the fin in this fashion. At the time -DFY was a Cessna demonstrator, owned by the
Adelaide agents Ross Aviation Ross found an Adelaide buyer for it and it was re-registered VH-PSC
in June 1966.