VH-DFW Cessna 172F Skyhawk (c/n 17251927)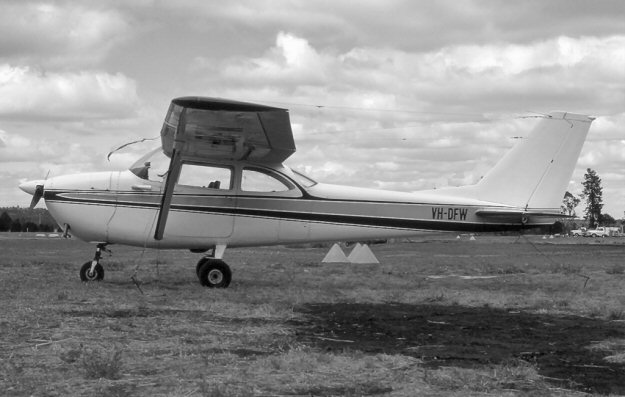 VH-DFW was shipped to Australia from the Cessna factory at Wichita and registered in Dec
1964. It had been allocated the temporary registration N7927U before it was dismantled and
crated for the sea voyage. When David Carter photographed it at Griffith in 1978 it was
owned by the Riverina Diocesan Trust, an Anglican Church charity that operated throughout
southern NSW. The Cessna was struck off the register after being damaged at Windorah,
in western Queensland, on 7 June, 1982. The nature of the damage is not known but it took
four years before it was repaired and restored.. It was still current in July 2016 and registered
to an owner in the Sydney area. Previously it had been in South Australia where it had been
spotted wearing the color scheme of a late model Cessna 172R.