VH-DFT Cessna 172G Skyhawk (c/n 17254098)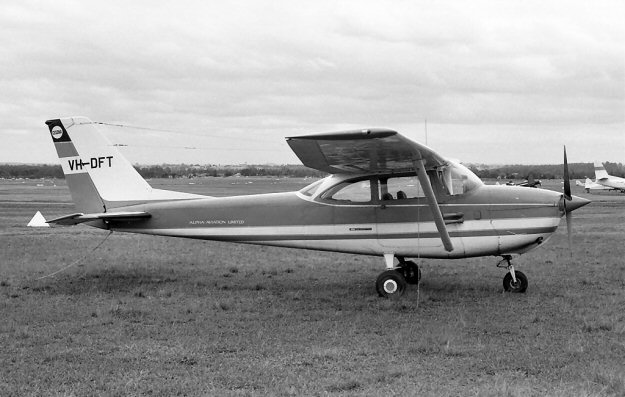 VH-DFT was registered in August 1966 after being shipped from the Cessna factory in Wichita
in a crate. When David Carter caught up with it in 1969, it was being flown by Bankstown-based
plane-sharing group Alpha Aviation. –DFT was caught in a violent storm at Archerfield on 16 Dec-
ember1980 and smashed. There its story seemed destined to end. However, 19 years later, in
August 1999, the Cessna made a return to the register as VH-DFT, which must have been reserved
pending restoration. In August 2016, it was still current and based at Laverton in Western Australia's
Goldfields region.