VH-DFG Cessna 172E Skyhawk (c/n 17251762)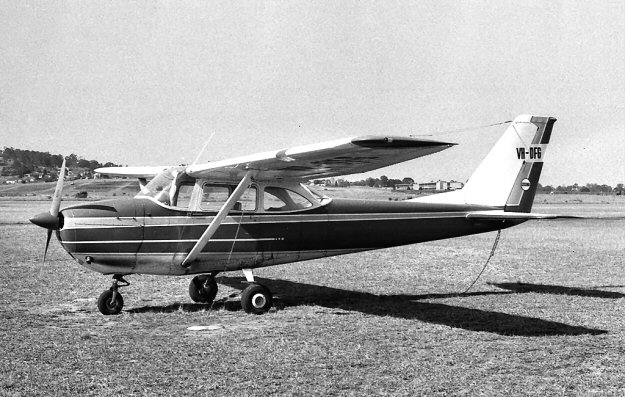 -DFG came on to the Australian register in November 1964 fresh from the Cessna factory, where
it had been registered N7762U. David Carter's photograph was taken at Bankstown in 1970.
Around this time the Skyhawk was operated by New England Aviation, of Armidale. It was
replaced by an M model 172, VH-BAW, in 1974 and sold to an owner at Windorah, in western
Queensland. In August 2016 –DFG was current and owned by Rob Robilliard, the CFI of the
Griffith Aero Club. The more contemporary shot of it below is by Martyn Covey and was taken
at the 2009 Natfly at Narromine. Can't say I am enamored with the tail rego!