VH-DEX Beech A23A Musketeer (c/n M-1061)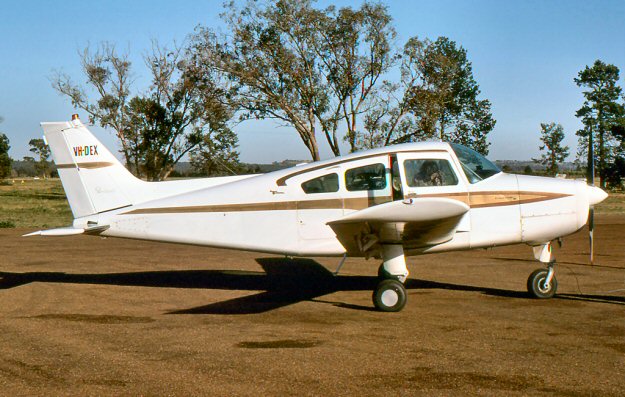 VH-DEX was registered in November 1967 in a block of registrations reserved by Beech agent
Hawker de Havilland. It left the register after being damaged at Nimmie Station, out past Hay,
NSW on 4 June, 1983. The cause of the damage is not known. David Carter's picture dates
from 1977 and was taken at Griffith.