VH-DES Thorpe T.111 Skyscooter (c/n 8)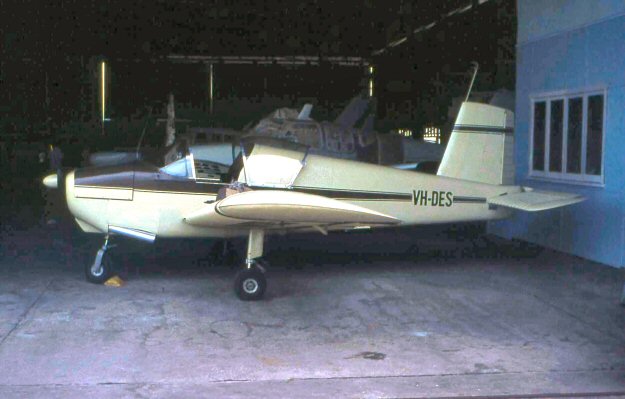 This machine was also known as the Descon Skyscooter, hence the rego. Its original c/n of 8
was changed to N-13 on 7 October 1969, presumably by the home-builder, although CASA
still gives it as '8'. VH-DES is still current and has been owned for years by R. Macarthur-
Onslow of Walcha NSW. I am not sure if John Wheatley's shot above was taken after the
unusual one by Greg Banfield below. The latter, taken on 10 August 1969 shows the diminutive
craft on a car dealer's lot at Chatswood, NSW where the it was being used as an advertising
attraction. I believe John's photo was probably taken after it had done its duty with the auto
dealer.