VH-DEK Cessna 180 Skywagon (c/n 30270)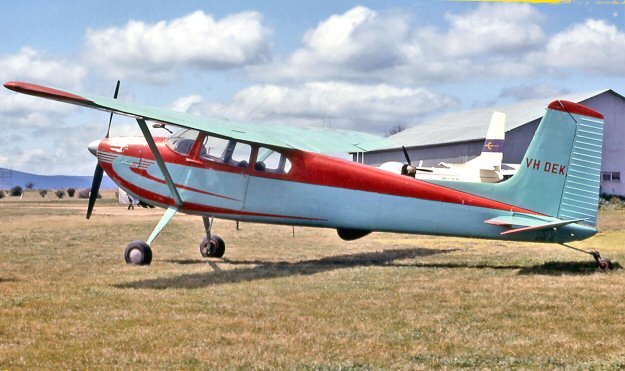 This 180 was at Bathurst NSW, in October 1969 when the nice color shot above was taken
by John Hopton. Previously N1570C this Cessna had been imported in November 1963
for Sydney aerobatic pilot Joseph Hrabic who also owned the Zlin Trener Master VH-DBZ.
On 4 March 1978 -DEK failed to climb out of Canberra Airport after picking up an advertising
banner, the result being seen below in this shot by Mike Vincent. It was owned at the time
by Colonel Keith Hatfield who operated Berwisj airfield in Victoria. Repaired, it had several
other owners after that and today is registered to a private owner in Victoria.