VH-DEH
LET (Orlikan) L-40 Meta Sokol (c/n 150705)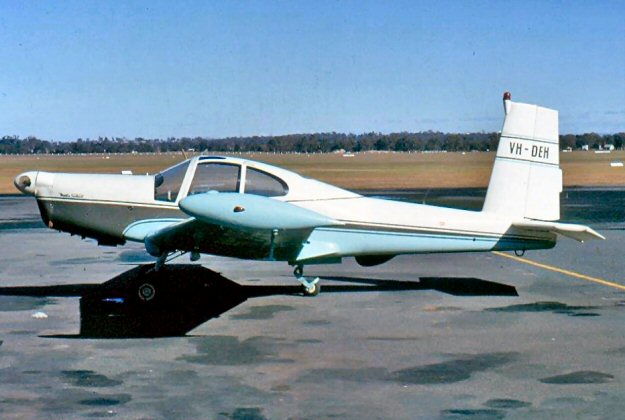 A small number of the 107 Meta Sokols produced were of the extended range variant with wingtip
fuel tanks. VH-DEH was one of them, seen above at Bankstown in June of 1965 by Dave Eyre.
The photo below was taken by Geoff Goodall on a wet Bankstown in May of 1963. -DEH was
written off in a crash near Wallacia, NSW on 9 December 1965.