VH-DEF Morane Saulnier MS-880B Rallye Club (c/n 5195)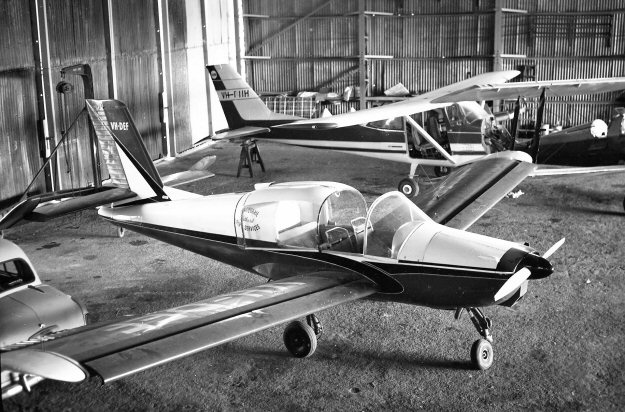 This Rallye Club, bereft of its undercarriage leg covering, looks quite utilitarian. Geoff Goodall
saw it in the hangar at West Maitland, NSW in July 1967. It was first imported in May of 1963.
The aircraft was severely damaged in an accident near Colesdale, NSW in December 1976 and
was restored as VH-JKB, but is no longer currently registered.