VH-DDA (2) Beech A23-24 Super III (c/n MA-247)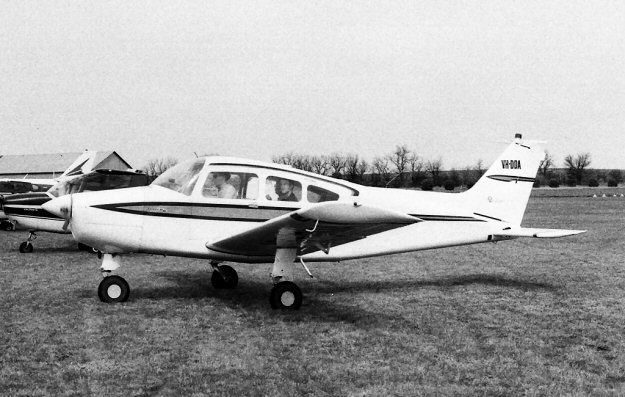 This Super III version of the Musketeer had a checkered career. Registered in September, 1967,
it crashed at Burrawantie Homestead, near Bourke, on November 27, 1968. It was rebuilt and
returned to the register in June 1970. David Carter saw it soon after at Bathurst, where he took
this photo on 4 October. On October 23, 1974, it crashed again when its engine failed on take-off
from Coffs Harbour. The owner-pilot, John Langan, was badly injured. –DDA did not survive and
was written off.