VH-DCZ Cessna 172B Skyhawk (c/n 47757)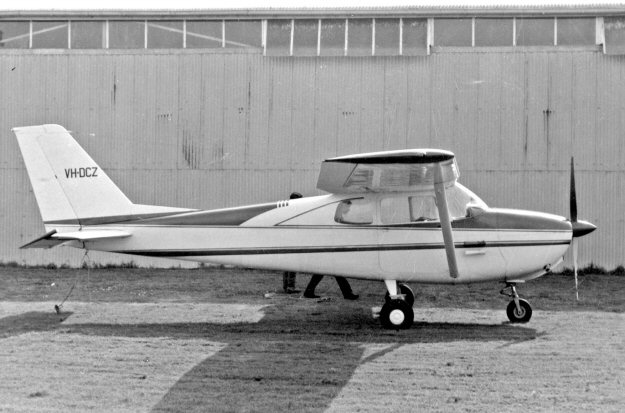 First registered in Australia as VH-RGT in November 1960, this Skyhawk was re-registered
as VH-CBA in September 1962. It than was re-registered again in February 1963 as VH-DCZ.
The above shot, from the Geoff Goodall collection shows it at Moorabbin in December 1963.
It went to Papua New Guinea in November 1980 as P2-DCZ. David Carter saw it (below)
at Port Moresby in 1993 with its PNG rego. Returning to the mainland in May 1995, it became,
somewhat oddly, VH-DCE. As such it is owned by a business in Leongatha, Victoria.