VH-DCU du Bearn GY201 Minicab (c/n BL1)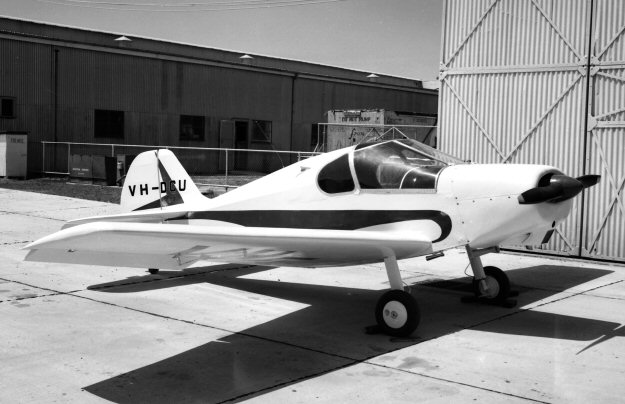 Both images of this diminutive French 2-seat light cabin monoplane were taken by Greg Banfield.
The shot above, at Bankstown in December 1963 shows the original livery applied, whilst the lower
one, at Camden in January 1972, illustrates the somewhat cleaner, later look. Designed by M. Yves
Gardan, the GY20 made its first flight flew as far back as 1949. A small production line was set up
by Constructions Aeronautiques du Bearn, although a greater number of GY201s, including the one
above, were home-built from kits. First registered in 1963, -DCU underwent some modifications
around 1968 and had its c/n changed to N4. It was withdrawn from use in 1980. The markings
VH-DCU were re-allocated to an Auster IIF, ex VH-WAJ in 1997.