VH-DCN Cessna 172C Skyhawk (c/n 17249015)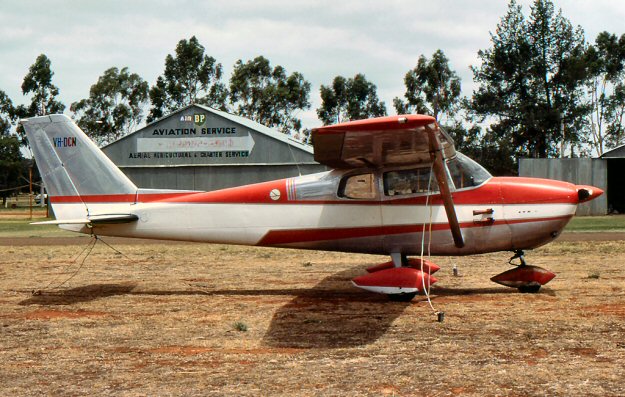 After being very briefly registered to Cessna agent Rex as VH-RDZ, this Cessna adopted the
registration VH-DCN in March 1962. When David Carter photographed it at Griffith in 1978,
it was still wearing its stylish red and cream factory finish. In 2006 CASA revoked its regis-
tration, along with many others, over a lack of up-to-date paperwork . Most returned to the
register quickly but not VH-DCN. Its registration was reallocated to a Robinson helicopter
in 2008 But that was not end of the Cessna's story, for in November 2014 it reappeared on
the register as VH-SBU to an owner at Narrabri.