VH-DCH (2) Cessna 182A Skylane (c/n 34353)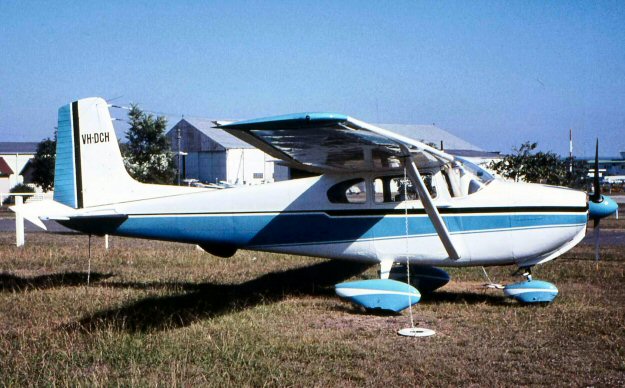 This 1957 model Skylane was previously VH-FCT and VH-CXC and N9953B before that.
It received the rego seen above (and one that it retains to this day) in November 1966. John
Wheatley's photo (above) was taken around 1970. It did two stints in PNG as P2-DCH,
one in 1974 for a short period and again from 1977 until 1980. It is still current (as of 2012)
and registered to Wareham Aviation in Moree, NSW, a community where it has been based
for the past twenty odd years.
of Canberra.