VH-DBZ Zlin Z.326 Trener-Master (c/n 586)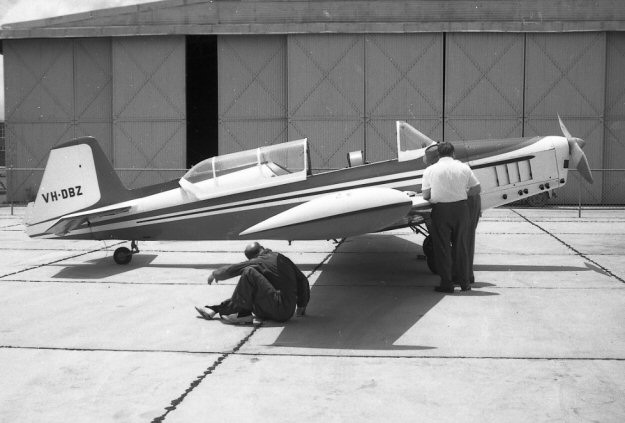 The 326 was a logical development of the Zlin 26-126-226 designs but had a retractable
undercarriage. These were the aerobatic monoplanes which shot the Zlin company to the
very the leading edge of world aerobatic competitions. The protoype Z.326 first flew in
1957 and production commenced the following year. Several Zlins found their way onto
the Australian civil register. This one was ex OK-OND and was imported into Australia
in 1962. Geoff Goodall took the above shot at Bankstown in January of 1964, while
Bob Neate's photo (below) was taken some time earlier in April 1962 at Canberra.
Greg Banfield saw it at an air show at Bankstown (bottom of the page) in 1962, still as
OK-OND. VH-DBZ went to New Zealand in 1964 becoming ZK-CHZ.