VH-DBT Cessna 182E Skylane (c/n 18254061)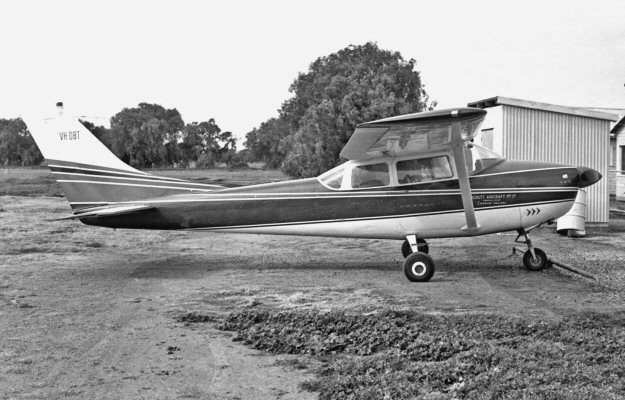 This nicely-liveried Skylane was owned by Schutt Aircraft Sales and Service when Bob Neate
saw it at Narromine, NSW in 1963. It was formerly N3061Y and took place the following
year in the Ansett Air Race. Greg Banfield caught it at the Bankstown overnight stop on 29
March 1964 (below). Pilot in the race was K.R. Meggs of Beaumaris, Victoria. It was sold
in Slovakia in the new millennium becoming OM-DBT.