VH-DAP (2) Piper PA-31-310 Navajo (c/n 31-364)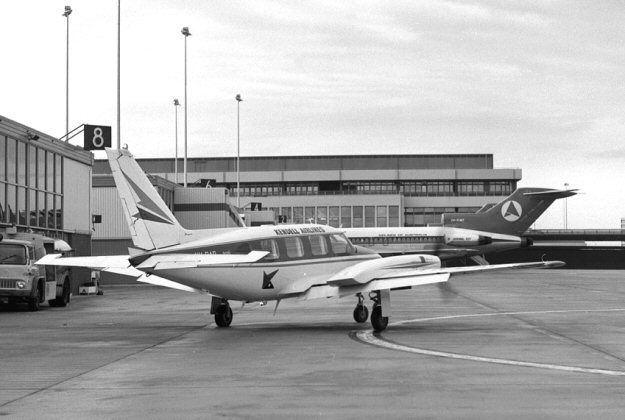 Not the best angle to show the rego on this Kendell Airlines Navajo, taxying away from the terminal
at Essendon, circa 1971, the year the airline commenced scheduled services between its Wagga, NSW
base and Melbourne. Photo via the CAHS archives. From these modest beginnings Kendell would
go on to be the largest regional airline in the country at one time. Its initial route was one given up by
Ansett-ANA. VH-DAP was delivered in August 1969. . When sold off by Kendell it was modified
to include a wind driven winch for the purposes of towing a naval gunnery target. On 1 November
1988, whilst engaged with the navy for such practice (although with the target sleeve not deployed),
the aircraft crashed into the sea some 52 km east of Stawell park, NSW. The remains were never
found (it was quite deep water) and the cause of the crash was never really determined.