VH-DAL (2) Cessna 182M Skylane (c/n 18259308)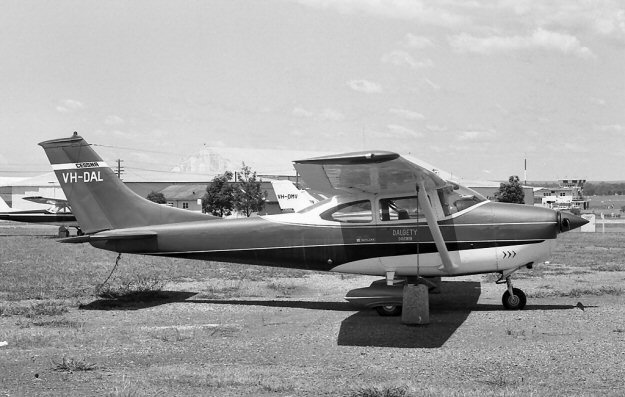 Dalgety Darwin was the initial owner of VH-DAL when it came onto the register in February
1969. It has been intended to register it as VH-EIB but Dalgety opted for something more
personalised. David Carter saw it at Bankstown in December that year. In October 1971,
–DAL was damaged in a storm at Mt Isa and spent four months off the register being repaired.
Since January 2011 the 182 has been used for skydiving with Coolum Drop Zone of Queensland's
Sunshine Coast.