VH-DAB Cessna 150 (c/n 17644)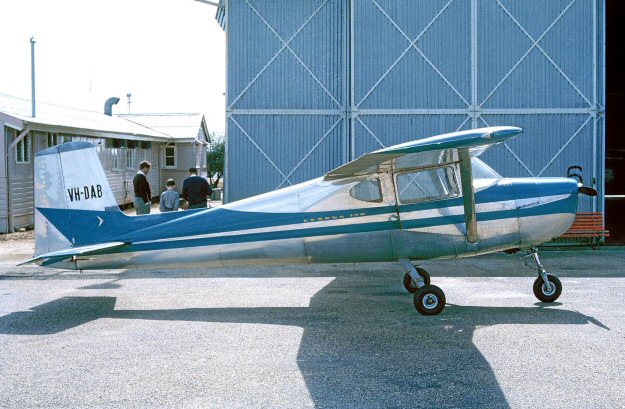 Here's a lovely shot by Ben Dannecker of a Cessna 150 at Wagga Wagga in 1964. It still had
a pristine Cessna factory paint job, It had originally been registered VH-DDS with Darling Downs
Aero Club of Toowoomba in November 1959. When sold to the Dubbo Aero Club in July
1962 it became VH-DAB. (They couldn't make it VH-DUB, since that was already taken in
1962). It was probably with that club when the shot above was taken, although no titling appears.. .
As VH-DAB it later went the Griffith Aero Club before moving to WA in 1966 and going on to a
numerous WA owners. The photo below, from the Geoff Goodall collection, shows it out west at
Jandakot in January 1974. It is still on the register, and still in WA.