VH-CZH Douglas DC-9-31 (c/n 47526)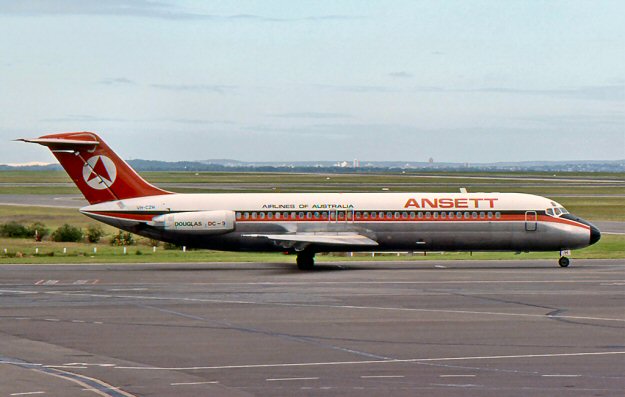 VH-CZH was handed over to Ansett at Long Beach on August 28, 1970. It was in Melbourne
by the end of the month and went into service on September 2 . David Carter's picture shows it
at Mascot in 1979 in the only livery it wore with the airline. Replaced by a Boeing 737-200,
–CZH was withdrawn from use in November 1981. It returned across the Pacific in January
1982 and was sold to Midway Airlines as N934ML. Sold to a leasing company in 1988, Mid-
way leased it bsack until 1992. It then was leased to several different concerns and in 2001 was
registered HK-1230X with Aerorepublica S.A. in Columbia. In December 2002 it over rotated
on take off from Bogota Airport, the resultant runway scrape of which was so bad, that the aircraft
eventuallty scrapped. (But not before it had made its trip to Barranquila and back). . Bits and
peices were observed at Bogotsa Airpiort as late as 2005.