VH-CZD Douglas DC-9-31 (c/n 47065)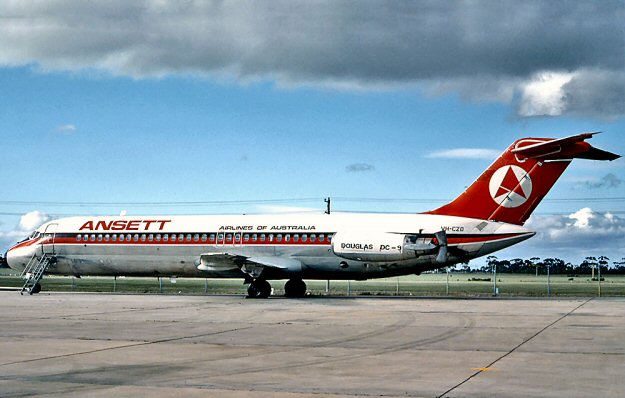 Here's -CZD at Tullamarine in October 1981. Photo by Danny Tanner. Greg Banfield saw it
(below) departing Mascot almost a decade earlier in May 19723. This DC-9 was delivered
in March of 1968 to Ansett-ANA. Like its sisters VH-CZA and -CZB it was ferried to Phoenix,
Arizona in 1982 where it was converted to C-9B standard and leased to the US Navy, with BuAer
number 162392. It then went to Airborne Express as a freighter and was registered N948AX.
Although currently still registered, it is in store in Cincinnati, Ohio.