VH-CYU Fletcher FU-24-950M (c/n 56)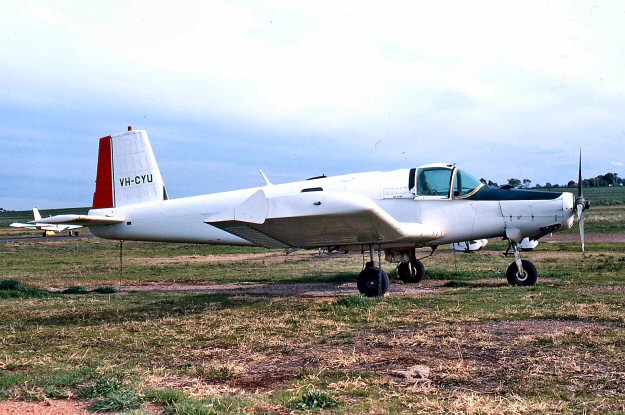 VH-CYU was an early Fletcher, built in 1957 as ZK-BOD and exported to Australia in March
1968 for Air Culture Pty Ltd of Perth. Roger McDonald's nice color shot above was taken
twenty years on, at Scone, NSW when -CYU was in operation with Pays Air Service. Perhaps
it had just been overhauled and repainted which may explain the very basic paint job. Geoff
Goodall's photo (below) was taken at Bunbury, WA in October 1969 whilst the machine was
still with Air Culture. It is still current and registered to Universal Tracking Systems Pty Ltd
who now use it for airborne geophysical survey work out of Perth International Airport.