VH-CYT Fletcher FU-24-950M (c/n 59)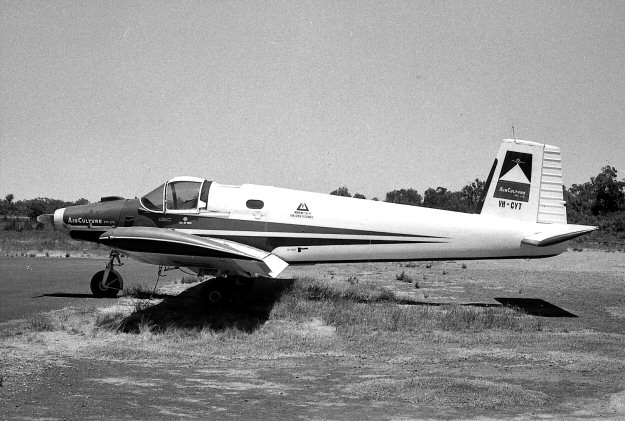 Air Culture Pty Ltd, operating out of Jandakot Airport, Perth, had a fleet of half a dozen or so
Fletcher FU-24s imported from New Zealand in the late 1960s/early 1970s. This was the aerial
agriculture concern which had pioneered the Yeoman Cropmasters, flying four of the original
KSAS KS-3 Wackett conversions and later, true YA-1 Cropmasters. Geoff Goodall took the
above shot of VH- CYT at Bunbury, WA in January 1970. This was actually the second appear-
ance of this machine in Australia. Built as ZK-BOG, it came to Australia in 1957 as a new machine
and was registered VH-BOM(2). It remained that way until April of 1963 when it was repatriated
back to New Zealand again as (oddly, for ZK- land) ZK-BOG again. After five years it returned
to Australia in February of 1968, remaining with Air Culture until August of 1971 when it once again
returned to New Zealand as ZK-BOG. It is, I believe, still current as of 2007. I assume it was under
lease during these forays, particularly since it has retained its ZK- identity. .