VH-CYH Auster IIIF (c/n 413)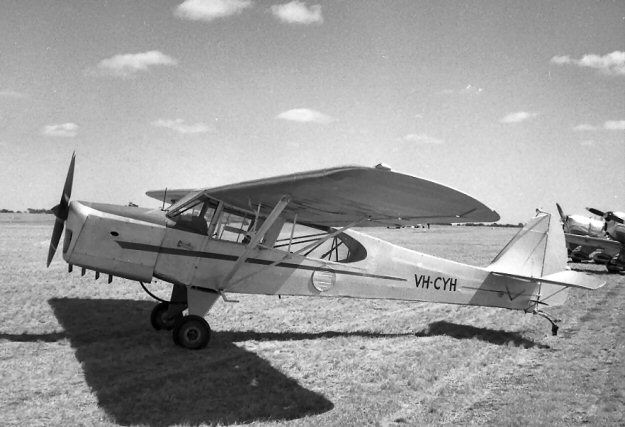 This Auster was at an air show at Swan Hill in March 1965 when Geoff Goodall took the above
shot. It was another of the RAF's excess machines (NK126) which went to the RAAF in 1945,
this one becoming A11-41. In 1959, A11-41 along with A11-53 (VH-MBA) made the final
sortie for No 16 AOP Flight when they were ferried from Canberra to Tocumwal. VH-CYH
was not actually released to the civilian market until 1961. It was seen at St. Arnaud in 1983
sans cheat-line and anti glare nose in the shot below from the Civil Aviation Historical Society of
South Australia collection. The aircraft was later restored to static (non-flying) condition as A11-41
and is currently on display at the Museum of Army Flying at Oakey, Queensland.