VH-CYG (2) Mooney M20C Ranger (c/n 2768)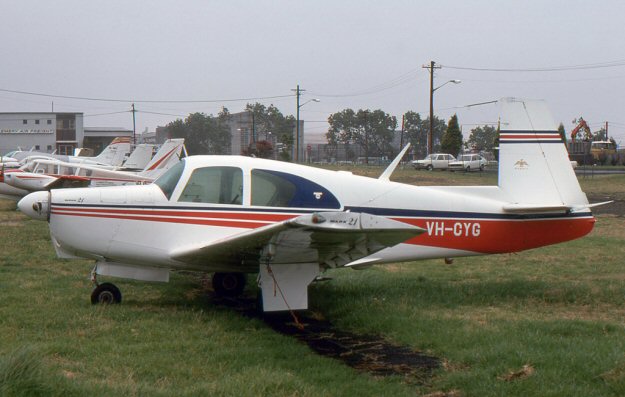 VH-CYG, a 1964 model Mooney, arrived in Australia in May, 1967 after several years on the UK
register as G-ASUC. Its time in Australia has not been without incident. On May 20, 1976, it suffered
damage at Moree that saw it off the register for more than three years. In December 1980, sixteen
months after returning from the Moree incident, –CYG was again damaged, this time in a storm at
Archerfield. It would take until April 1982 for it to be restored. In 1985 it would spend a further
eight months off the register when it was cancelled in April as withdrawn from use. The Mooney was
still current in May 2016, registered to a horse breeder in Victoria's Western Districts. This nice shot
of it above was taken by David Carter at Mascot in 1976.