VH-CXZ Aerostructures SA29 Sundowner (c/n C1/0486)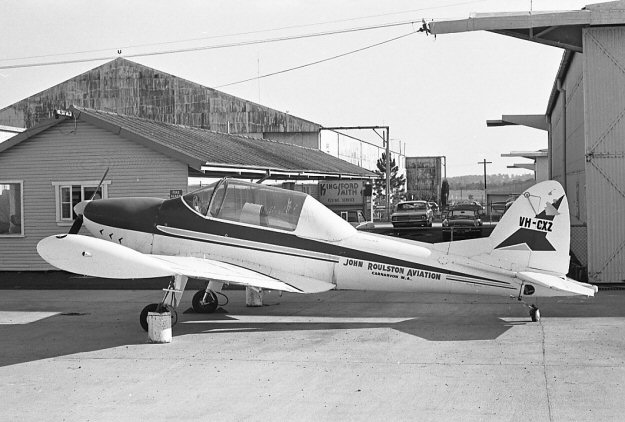 This conversion has not left the original airframe totally FUBAR'd. i.e. one can tell that, at one
stage, it was a standard Chipmunk. VH-RNJ of the Royal Newcastle Aero Club, to be exact.
(And WG412 and G-AOUC before that). A prototype of an agricultural version of the Chip-
munk was built in 1965 as a joint venture between Sasin Aircraft Service of Goulburn, NSW and
Aerostructures. The type was known as the SA29 Spraymaster. The original engine was
swapped out for a 210 hp Continental, although a Mk 2 version was offered with a conventional
145 hp Gipsy Major 10. Noticeable changes to a stock Chipmunk were the dorsal fin fillet and
wing endplates. The aircraft above was the Sundowner (non agricultural) variant featuring a 180
hp Lycoming O-360 engine. The above image of VH-CXZ was taken by Geoff Goodall at
Bankstown, NSW, in June of 1972 That below, in which the tip tanks are missing, or had yet
to be fitted, is by Greg Banfield, and was also at Bankstown, somewhat earlier on 29 July 1967
This aircraft was sold in the USA as N8DW (with a c/n of F354 which was the fuselage number
of the original C1/0486) and is still currently registered to an owner in Virginia.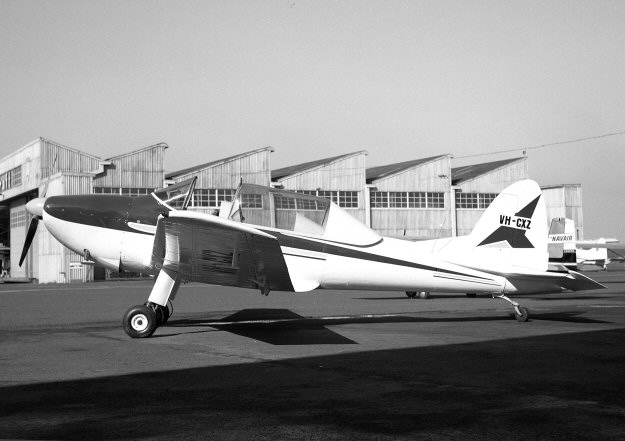 /