VH-CXX Cessna 172D Skyhawk (c/n 49502)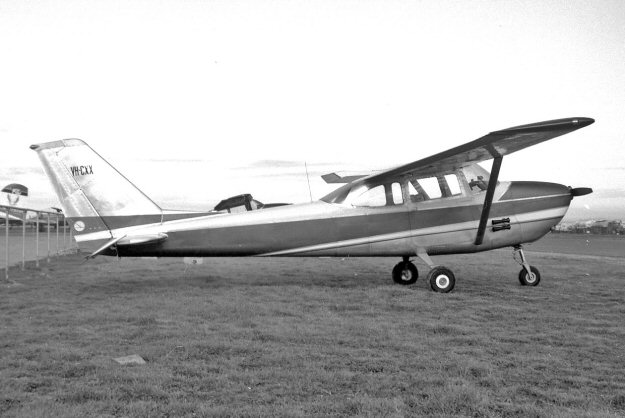 This newly imported Skyhawk was seen by Geoff Goodall at Adelaide Airport in June 1963.
It was first registered on 9 November 1962 to Cessna dealers Masling Aircraft Sales & Service
of Cootamundra. It was sold-on two weeks later to the Wimmera Aero Club at Nhill, Victoria
and remained with the club until it was damaged at Horsham, Victoria on 8 September 1970 and
canceled from the register.