VH-CXW Cessna 172C Skyhawk (c/n 49502)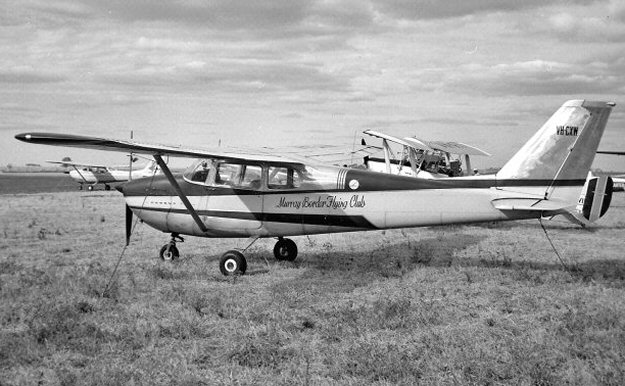 Cessna 172C VH-CXW at Horsham, Vic in March 1965 whilst it was owned by the Murray
Border Flying Club out of Tocumwal Photo by Geoff Goodall. Over forty years on, Ian
McDonell saw it at Toowoomba in May 2008 wearing sun shields on all the windows. It was
based at Longreach, Qld at the time. .