VH-CXH Yeoman YA-1 Cropmaster 250 (c/n 103)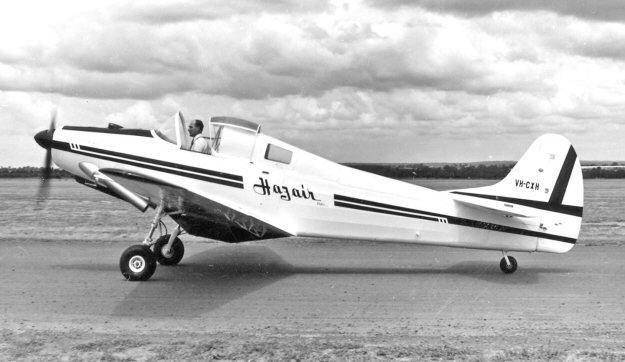 This shot of -CXH, from the Geoff Goodall collection, was taken at Bankstown in February 1961
during early test flying by Yeoman Aviation partner Peter Brown, son of Kingsford Smith Aviation
Service founder John T. Brown. At this early stage of Cropmaster production, it retains the CA-6
Wackett Trainer wooden mainplane and tailplane. VH-CXH went into service with Hazair Agricul-
tural Services of Orange NSW, but had only a short life, being destroyed on 21 December 1961
when it suffered total engine failure over Blackheath in the Blue Mountains, west of Sydney. The
pilot Tim O'Neill (who later formed Tonair at Tintinara, SA) was attempting a forced landing in
mountainous terrain when the aircraft struck power lines and dived into a rocky gorge and was
burnt out.