VH-CXE (1) Cessna 180B Skywagon (c/n 50381)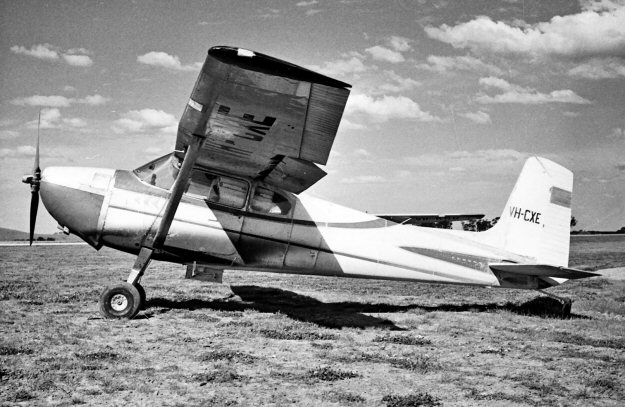 VH-CXE was one of half a dozen Skywagons imported in 1961 for agricultural duties and
registered in the VH-CX- series. -CXE was owned by Hazair Agricultural Service and the
above shot was taken at home base Orange, NSW in October 1962 by Bob Neate. This,
the first -CXE was re-registered VH-FSD in September 1963.