VH-CXD Piper PA-22 Tri-Pacer 150 (c/n 22-2450)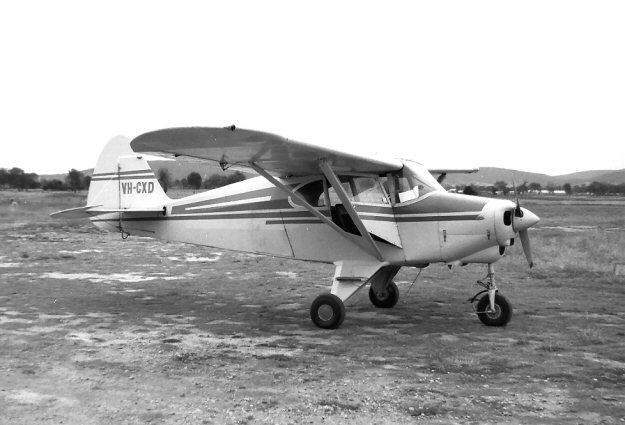 A fairly early Tri-Pacer imported into Australia early in 1961. Geoff Goodall's shot was
taken at Albury, NSW, three years later. It had the US registration N1636P assigned
although probably went straight to Australia from the production line. It was withdrawn
from use in 1986.