VH-CWJ Piper PA-28-140 Cherokee (c/n 28-21689)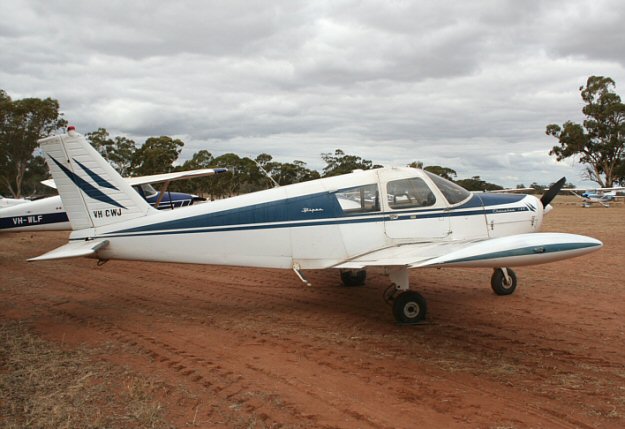 Photographed by Martyn Covey at Boort, Victoria in July 2008, this Cherokee first came on
the register in July 1966 as VH-GWJ. It was re-registered six months later as VH-CWJ and
has remained that way ever since. Beautifully kept, and still in authentic Piper livery, it is locally
based at Boort.