VH-CVQ Piper PA-28-180 Cherokee D (c/n 28-4588)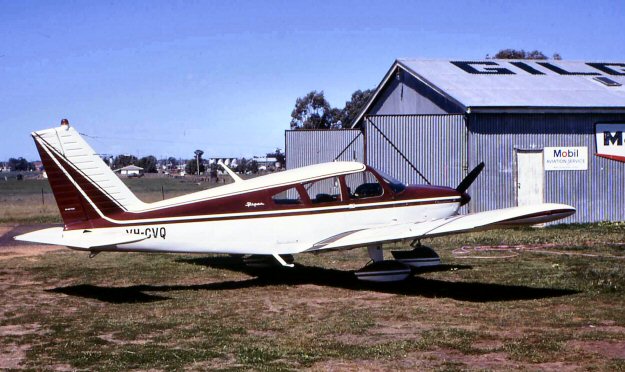 Some 35,000 Cherokees of all marques were built by Piper. A goodly number reached Australia.
This one just creeps in just under the wire for inclusion in my selection of photos, whose deadline is
"has to be registered before 12/31/70". In this case, -CVQ came onto the regiuster on 9 July 1970.
. JohnWheatley's shot above was taken when it was virtually brand new. -CVQ still soldiers on and
is today based at Moorabbin.